I haven't slept in 33 and a half hours. I've had enough caffeine equivalent to three large cups of coffee and pulled an all-nighter. I'm no more insane than I usually am, though. ?
I was also able to schedule two posts, finish the last 10k of research organization, give names and descriptions to all my nameless characters, and solve 3/4 of historically inaccurate problems.
Sakai Tadakiyo (a historically real person)

man
Advisor 1
The advisor who was the first to suggest whoever should rule the throne next instead of Tsunayoshi but was dismissed shortly after.
fully Japanese, thick black hair and mustache

Erik Konran

man
Advisor 2; an advisor of our own invention. ?
EVIL
betrayer
35
fully Japanese
shoulder-length black hair, black eyes, and facial hair, but not large beard.

Keiti Erenoa

woman
loyal female horsemen guard
20
fully Japanese, short / bobbed hair worn in half-up half-down style

Kaden Zenki

man
2nd bodyguard; loyal
23
half-Japanese, half-Portuguese
Tauren Wells is face claim but younger
 A historically real person ?
I just have to solve one more problem, update all 50 scenes with my new research information, buy a bag or two of Dove chocolates, stalk iTunes and AudioBlocks for new noveling music, and I'll be ready to begin writing Warfare Book I: One of Them on January 1st!
And, of course, like the title says, I made a new page specifically for Warfare! Feel free to check it out right here.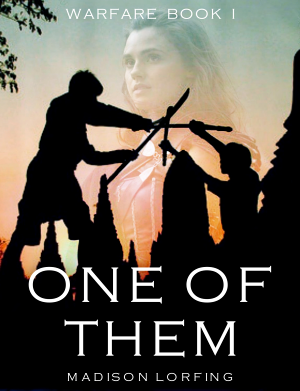 I drowsily finished the page around 9 this morning. XD I made mock covers for One of Them (book I) and Reason Enough (book III).
I've only made about four or five mock covers before, but these were super fun to create. What do you guys think? Any tips for me?
The Warfare page contains status updates, beta reading dates, and little premise-sentence mini-synopses-ish things for the first three books. I know the very basics of Reason Enough, but not the plot line for a good premise sentence, so it kind of… turned out… wacky… and is subject to change. XD
DO YOU HAVE ANY BIG WRITING GOALS FOR 2017? DO YOU LIKE MAKING MOCK COVERS? DO YOU HAVE ANY MOCK-COVER-MAKING TIPS FOR ME?