Most of us have set goals for 2018. But not all of us are setting ourselves up to actually achieve success.
In order for anyone to reach their goals, they have to set themselves up to achieve it. But among everything we can do to do that, what's the first thing that should be on our list?
HOW TO PROPERLY SET YOURSELF UP FOR SUCCESS THIS YEAR:
Study this Book of Instruction continually. Meditate on it day and night so you will be sure to obey everything written in it. Only then will you prosper and succeed in all you do.
Joshua 1:8 gives us a pretty clear direction for setting ourselves up for God-given success. But… what's a Book of Instruction?
(It's the Bible. You can thank me later for decoding that ancient secret for you. Because I know you certainly weren't confused like I totally, completely, definitely wasn't.)
(?)
So far, we can kind of see what Joshua is saying: read the Bible often for success. But let's dig a little deeper.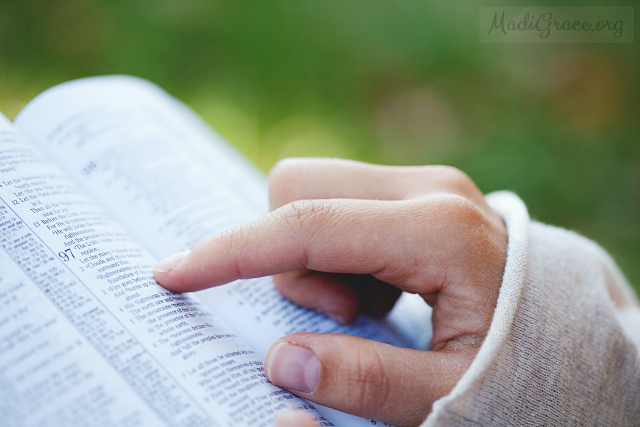 STUDY THIS BOOK OF INSTRUCTION CONTINUALLY
Did you know the Bible is not only the longest book in the world according to WolframAlpha, but it's also been translated in more languages than any other book in the world?
Thousands of men and women have risked their lives and families, have been tortured, and have even been executed to bring God's Word to people.
The Bible is banned in 53 countries (13 of which you will be beheaded if you're even caught with one). Looks like even those leaders who hate God and His Word know the power of it!
Truth doesn't have an expiration date. The Word of God and all of His promises last forever. You can look on a website today that has different versions of a false religion's writings and notice its many revisions; looks like its "truth" didn't hold out to the standards of time as the world got more modern.
But God is outside of time. He knows what's going to happen in the future. Everything in the Bible applies to all of time. Likewise, the Bible never needs to be made more "relevant" or "modern"; bread does not need to be made relevant to a hungry soul.
But Jesus told him, "No! The Scriptures say, 'People do not live by bread alone, but by every word that comes from the mouth of God.'"
When an attack from the enemy comes, what do you refute him with?
When Jesus fasted for 40 days in the desert, he slapped the devil upside the head with some mic-drops from the Scripture He had been studying all His life. The devil couldn't stand it, so he left Jesus alone (Matthew 4:4, 7, 11).
What comes out of you when you're squeezed? Are you full of the Word of God to combat attacks that come your way?
Put God's Word in when you don't need it, and it'll be there when you do need it.
– John Osteen
It's important to be reading the Word of God on a daily basis. When situations come our way, we need to know what to do about them!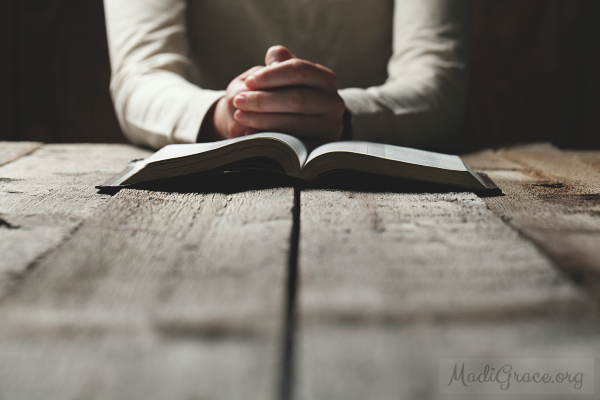 MEDITATE ON IT DAY AND NIGHT SO YOU WILL BE SURE TO OBEY EVERYTHING WRITTEN IN IT
 What's the first thing you think about when you wake up and the last thing you think about when you go to sleep?
So many things try to push for our attention and crowd out the most important things in our life, but that doesn't mean we have to let them.
Carving out time for God in both the morning and night is an awesome way to keep God's Word in front us at a constant rate. It helps our mind place the things of the day in their proper perspectives. Plus, scientist say the first ten minutes of your day sets how the rest of your day goes.
I wind down at nights with reading my Bible (sent to my dad by JONATHAN SHUTTLESWORTH ASDFGHJKLASFKJHLSL that I stole and crossed out my dad's name with my own >:)). I also get up early in the morning and devote the first part of my day to studying His Word, too.
ONLY THEN WILL YOU PROSPER AND SUCCEED IN ALL YOU DO
Put God first and you bet your bottom dollar He's gonna bless you in every area of your life.
No, literally:
The Lord was with Joseph, so he succeeded in everything he did.
(Gen. 39:2)
And keep the charge of the Lord your God: to walk in His ways, to keep His statutes, His commandments, His judgments, and His testimonies, as it is written in the Law of Moses, that you may prosper in all that you do and wherever you turn.
(1 Kings 2:3)
Blessed is the man … but his delight is in the law of the Lord, and in His law he meditates day and night … And whatever he does shall prosper.
(Psalm 1:1-3)
Blessed are those who keep His testimonies, who seek Him with the whole heart!
(Psalm 119: 2)
---
---
—
Putting God and His Word first is the best way to set ourselves up for success; and not just any success. God-given success. With the Word of God firmly hidden in our hearts:
We know what to do when situations come our way.
Our minds are refreshed and renewed. (Rom. 12:2)
We've given Him first place and can therefore open ourselves up to His radical blessings in our lives.
I CAN'T THINK OF ANYTHING ELSE I WOULD RATHER DO TO SET MYSELF UP FOR GOD-GIVEN SUCCESS THIS YEAR THAN FEAST ON GOD'S WORD AND WATCH THE BENEFITS PLAY OUT IN MY LIFE
.

. CAN YOU?